'Waterland' commission installed
11 June 2012
'Waterland' was completed and installed at the Bulwell Riverside Joint Services Centre, Nottingham and opened on 17th May 2012.
The work comprises a series of five sculptures inspired by the microscopic desmids and diatoms that inhabit freshwater rivers, and in particular the adjacent River Leen.
Local schools were involved in the creation of drawings and objects for the time capsule, which forms part of the smallest element. The sculpture was funded by Arts Council England, Laing O'Rourke and GN Lift Co.
Photo: Tom Martin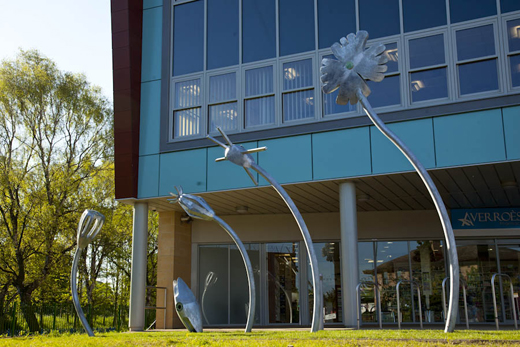 ← 'Waterland' commission
Gottlieb Foundation Award →